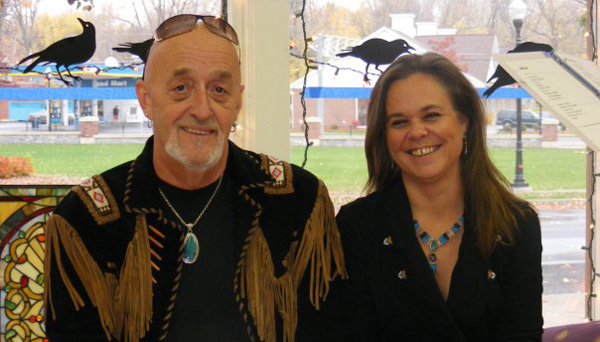 The Native drumming duo of Donald Blackfox and Laura Vannah, aka Thunder Hawk Singers, came across the RPM desk via Spirit Wind Records -  a label dedicated to releasing and promoting Indigenous music and musicians.
Thunder Hawk Singers' album Native Pride features music from the Mi'kmaq and Northern Cheyenne Nations. The album won a 2009 NAMMY for Best Historical Recording - the group's second NAMMY nod after winning Best New Group in 2001. Round dances are social, one of the few in which women get to dance with men and long held as a courting activity. So let this track take you to the powwow.
DOWNLOAD: Thunder Hawk Singers - "Northern Cree Cheyenne Round Dance"